Happy Thursday! This week has gone by so fast! And, can you believe that this is the 1st week Seattle has had true summer. We have been in the upper 70's all week with beautiful, warm, sunny weather. It's been awesome! I can actually wear what's in my closet now - or at least for the next few weeks if the weather holds up. So, I will forewarn you that I will be wearing variations of past OOTDs because I hardly get to wear the cute summer clothes I have:)
I need to wear them while I can!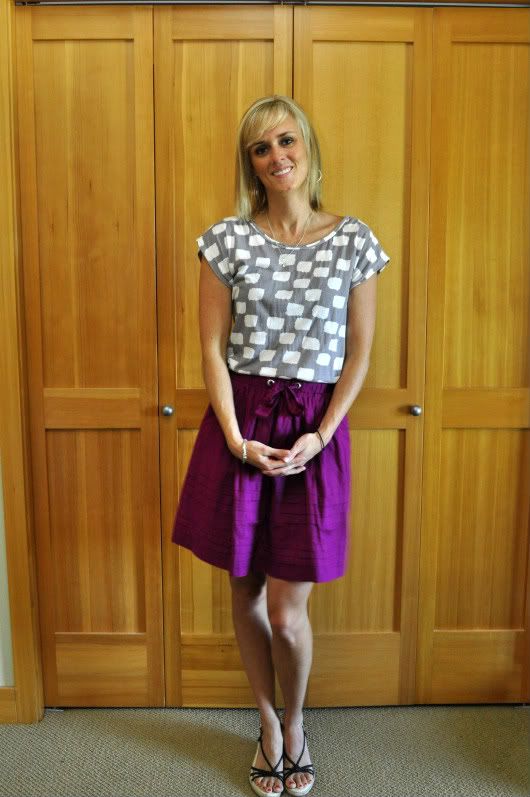 Today, I wanted to be super comfy and Anthropologie's Brickwork Tee paired with the Drawing Parallels Skirt hit the spot.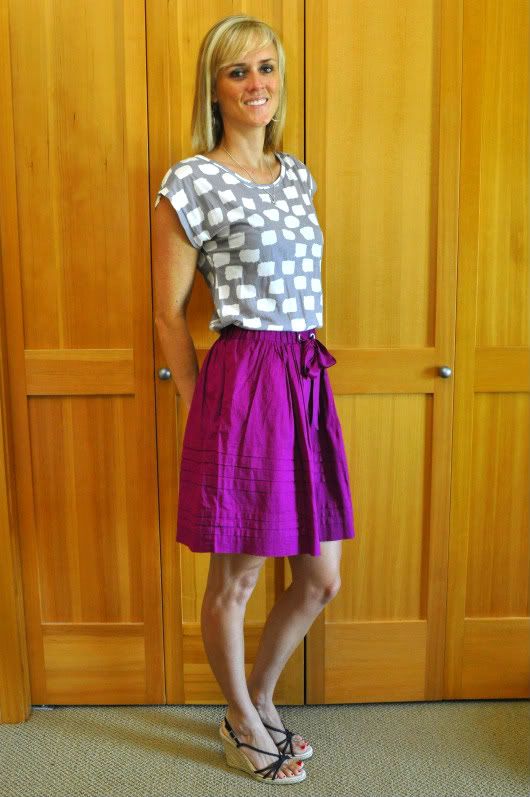 Enjoy the rest of your week. I hope to hit the beach this weekend!